STAFF & BOARD
BOARD of DIRECTORS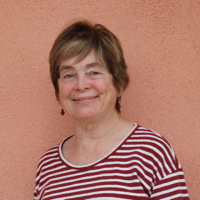 Marie Swanson (Chair) was the Founding Dean of the University of Arizona's Mel and Enid Zuckerman College of Public Health and currently holds the title of Founding Dean and Professor Emerita. Her 40+ years in academia encompassed community-based research that was focused on eradicating health disparities, chronic disease prevention, and health promotion. Her other interests include photography, travel, and for two years she had a racing license and raced smaller Indy- style race cars.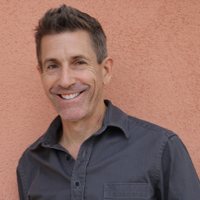 Chris Byrne (Vice Chair) was raised in Arizona and received his law degree from Lewis & Clark Law School, with a focus on environmental and natural resources protection. He has served as the Arizona Project Manager for The Trust for Public Land and is interested in working with local communities to foster and preserve the distinct natural and cultural heritage of the Sonoran Desert region.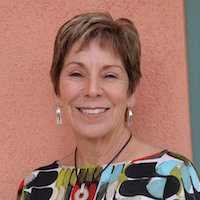 Linda Peck (Treasurer) is the retired chief operating officer of a bank consulting firm and has a Masters in Economics from Penn State. She volunteers as a reading tutor for kindergarten through second grade and enjoys birding, travel, bowling, fitness and yoga.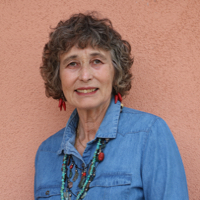 Carolyn Niethammer (Secretary) writes about the food and people of the arid Southwest. She has been affiliated with Native Seeds/SEARCH since its earliest years.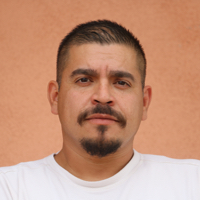 Jacob Butler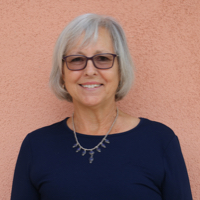 Karen Reichhardt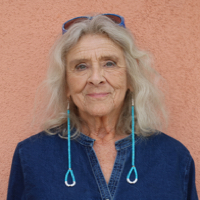 Mahina Drees was born in Toledo, Ohio in 1941 and graduated from Antioch College in 1964. She began and ran the Peace and Freedom Party in San Francisco, has written and sung over 100 of her own spirit folk songs accompanying herself on the guitar, and ran Unknown Mexico, an import business of indigenous arts and crafts from the north for over 30 years. She also served as executive director of NS/S for about 12 years and did a stint as chairman of the board.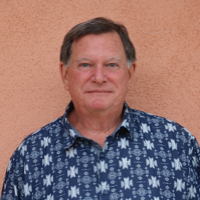 Bill McGuire is retired from a long career of technical consulting in the banking sector and 10 years of university teaching prior to that. He holds a Ph.D. in Economics from the University of North Carolina at Chapel Hill. Current interests include arid lands gardening, desert native bees, British cars from the 50's and 60's, and creative tinkering.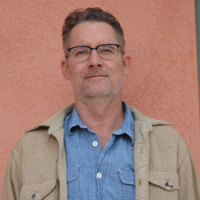 Doug Smith earned a Ph.D. in Cultural and Social Anthropology from Stanford University, conducting research on agricultural history in several states in Mexico. He taught Anthropology for ten years in several universities. His current interest is to explore agave cultures in Arizona-Sonora and Mexico more broadly, and to encourage re-engagement between people and the plant in the Southwest.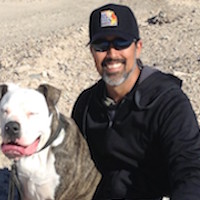 Tudor Montague, an enrolled member of the Fort Yuma Quechan Tribe, is an avid gardener, frequent camper and a voracious reader. Tudor graduated from the University of Kansas with a degree in environmental policy & planning and spent his career working for tribes in the environmental field. After a rewarding career, he founded a small coffee roasting company and spends his free time playing with his loyal four-legged friends, Sage (the Siberian Husky) and Murphy (the American Bulldog). Raquel E. Aviles was born and raised in Tucson, AZ. She is the mother of three (David Jr., Emmaleen and Anthony) and wife to David Aviles. Raquel is a tribal citizen of the Pascua Yaqui Tribe of Arizona. She has devoted most of her life to serving her tribe and community in various services of health and wellness. She completed her Bachelors in Organizational Studies and Masters of Healthcare Innovation at Arizona State University.
STAFF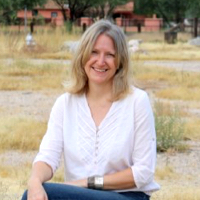 Joy Hought Executive Director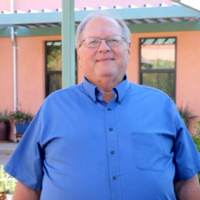 Glenn Wagner (Finance and Operations Manager) retired after 40 years of Finance & Administration Management in the Midwest, working for both for-profit and not-for-profit entities. After relocating to the Tucson area he "un-retired" to become the Finance & Operations Manager at Native Seeds/SEARCH. Glenn and his wife are involved with the Del Webb Community in Vail and he enjoys cooking, reading and the Chicago Black Hawks.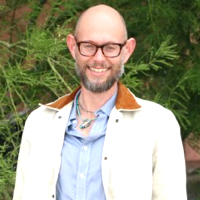 Nicholas Garber (Conservation Program Manager) started at Native Seeds/SEARCH in January 2017. With an undergraduate degree in Plant Science and a Ph.D. in Plant Pathology, Nicholas is a lifelong gardener with more than 15 years' experience working in conventional and organic agriculture. Nicholas' research experience in academic and NGO organizations includes examination of plant/microbe interactions to prevent plant disease and limit human exposure to toxic microbial contaminants of food. Nicholas is working toward a comprehensive conservation strategy to maintain the health and viability of the seeds in the collection by growing them again at their places of origin, and to support farmers in rural, underserved communities.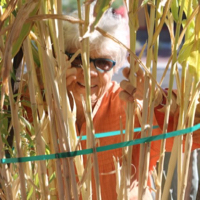 Nancy Reid (Retail Associate) assists customers and maintains the container garden at the retail store. She is an Arizona Native Plants enthusiast through countless empirical wanderings in nature, horseback or afoot on many a trail. Her life standard is to be still, study all of life, never miss a good horse race, and take refuge in movie theaters during the heat of summer.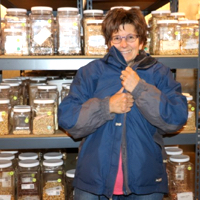 Sheryl Joy (Collections Curator) works to organize the thousands of samples in the seed bank, assists in maintaining the health of the collection, and helps to connect the seeds with the people who need them. Sheryl has been on staff with NS/S for 6 years in several roles including retail store staff, accounting assistant, and Seed Distribution Coordinator before taking on her current role. This time spent working with the seeds and with other experienced staff has given her a strong working knowledge of the collection. Sheryl has a BS in Sociology from the University of South Florida, and a Masters of Divinity from Princeton Theological Seminary.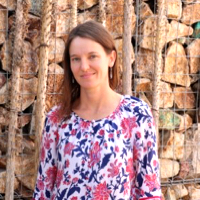 Laura Jones (Distribution Manager) provides oversight to our volunteer and distribution programs. In the eight years she has been with us, Laura has served in a variety of roles, from doing pollinations at our Conservation Farm, to coordinating bulk foods, and most recently, serving as Interim Executive Director. Laura has a B.S. in Environmental Studies and is an alumna of AmeriCorps.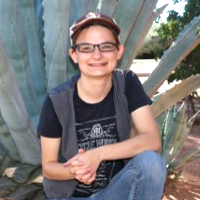 Laura Neff (Education Assistant and Retail Associate) is originally from Phoenix, came to Tucson to attend the University of Arizona and fell in love with the city. Neff has a B.S. in Environmental Science, which included working with Native Seeds/SEARCH as an intern. After completing the program, Neff continued their work with Native Seeds/SEARCH as a volunteer and then staff member. Neff spends their time at NS/S coordinating the Community Seed Grant program, providing hands-on gardening workshops, as well as helping folks one on one at the retail store. In their free time, Neff enjoys spending time with their dogs and creating chalk drawings of various desert plants.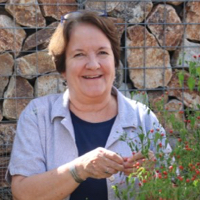 Betsy Armstrong, Fulfillment Coordinator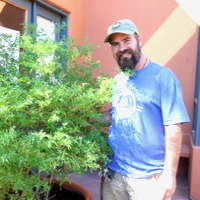 Chad Borseth (Retail Manager) was born in Tucson, attended school and grew up in the rural community of Patagonia AZ. He is strongly connected to the Tucson gardening community and has a genuine passion for the outdoors, plants, and Sonoran culture. Chad is a community-minded person who can relate to and inspire people age 9 to 90 from all walks of life. He is knowledgeable about many edible and medicinal plants of the Sonoran desert and it's sky islands as well as traditional and modern methods of gardening in arid environments and sustainability issues.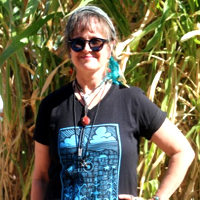 Melissa Barrow (Retail Associate) holds a Masters in Sustainable Enterprise (a.k.a. "Green MBA") from Dominican University of California. She likes to 'mix it up' at NS/S, helping out in multiple departments, including Membership, Fund Development, and Outreach. She can be found most often at the retail store, where she enjoys meeting the wonderfully diverse visitors, and learns at least 3 new things per day! She loves anything to do with music, visual arts, writing, plant-based medicine, and yoga.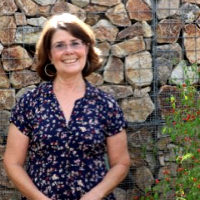 Linda Stewart (Administrative Assistant) initially came to us as a volunteer in 2016. Almost exactly 1 year later she accepted the Administrative Assistant position and is now a proud member of the NS/S staff. Linda's background is in finance and accounting, and she has been in management most of her professional life.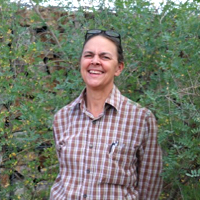 Liz Fairchild (Distribution Coordinator) has studied plants since 1990, conducted invasive plant inventories, worked in the horticulture industry and volunteered for the AZ Native Plant Society. She has a BA in Religious Studies (Gen Bio minor) from the UA, was born in Tucson and saw "Star Wars" 10 times in 1977.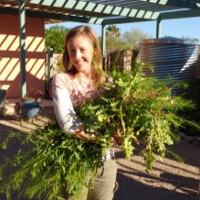 Michelle Langmaid (Volunteer and Communications Coordinator) has a background in small-scale agriculture and produce distribution and holds a BS in Environmental Science from the University of Vermont. At NSS she takes care of the demonstration garden, coordinates volunteers, and is responsible for communications.